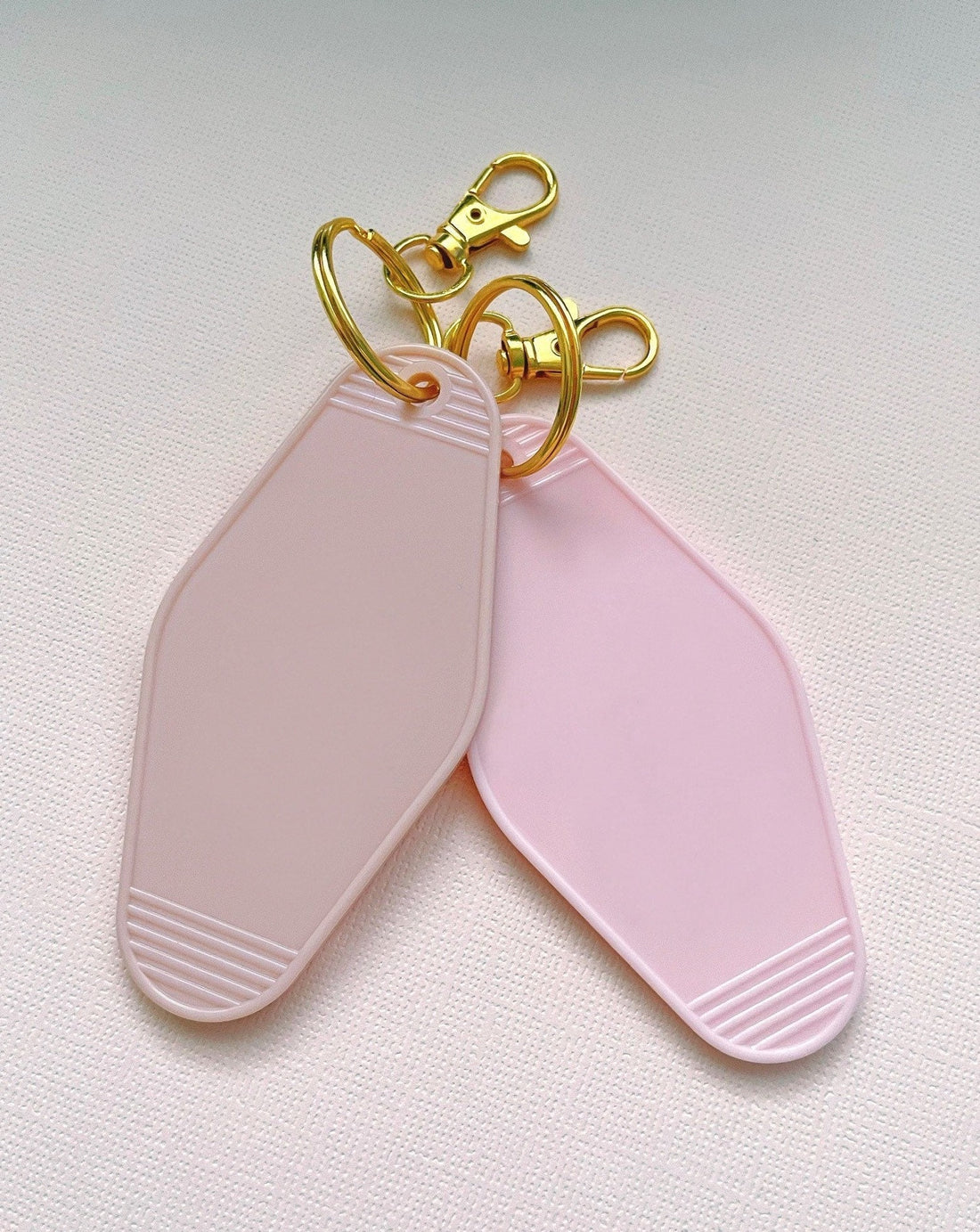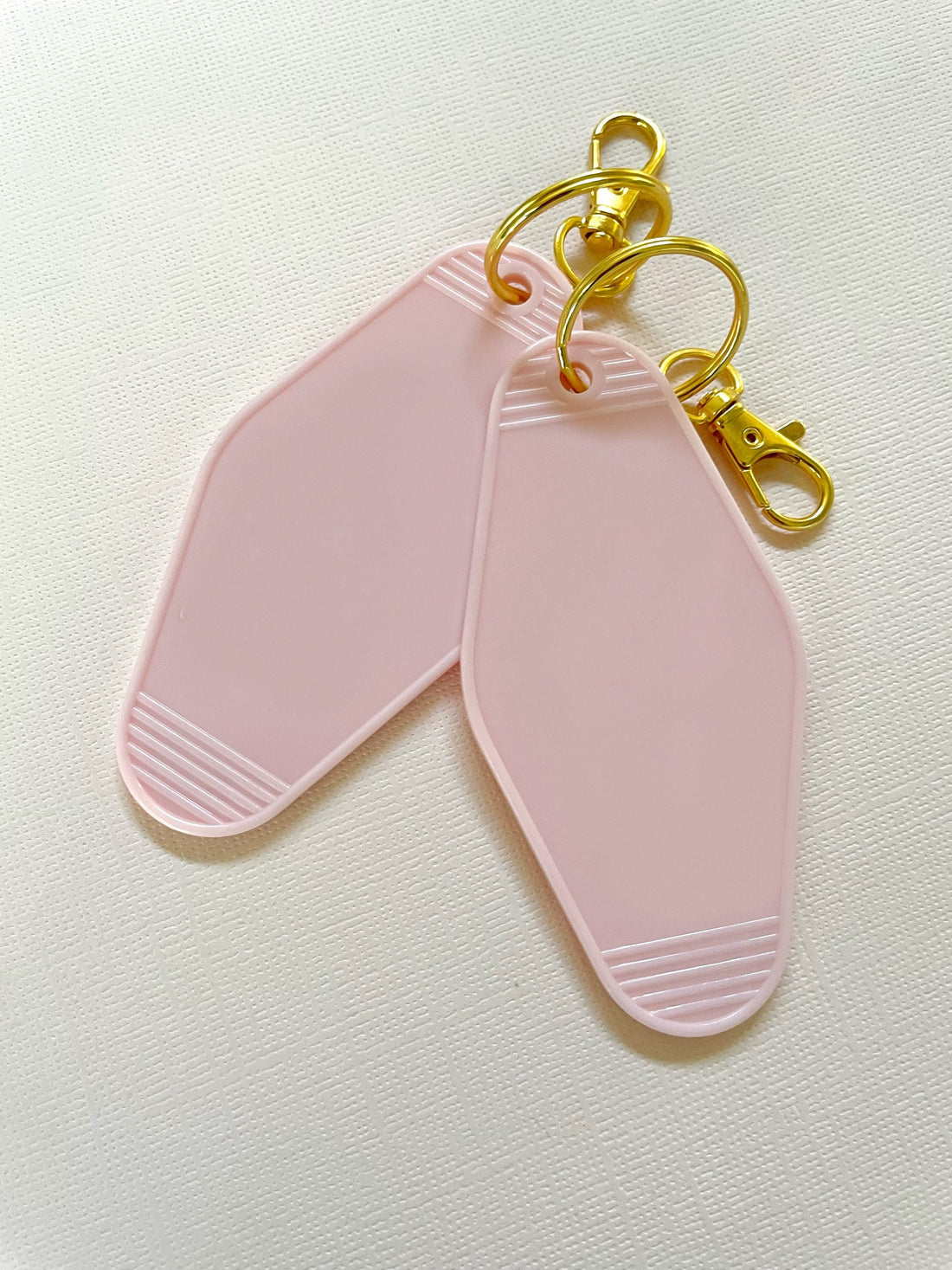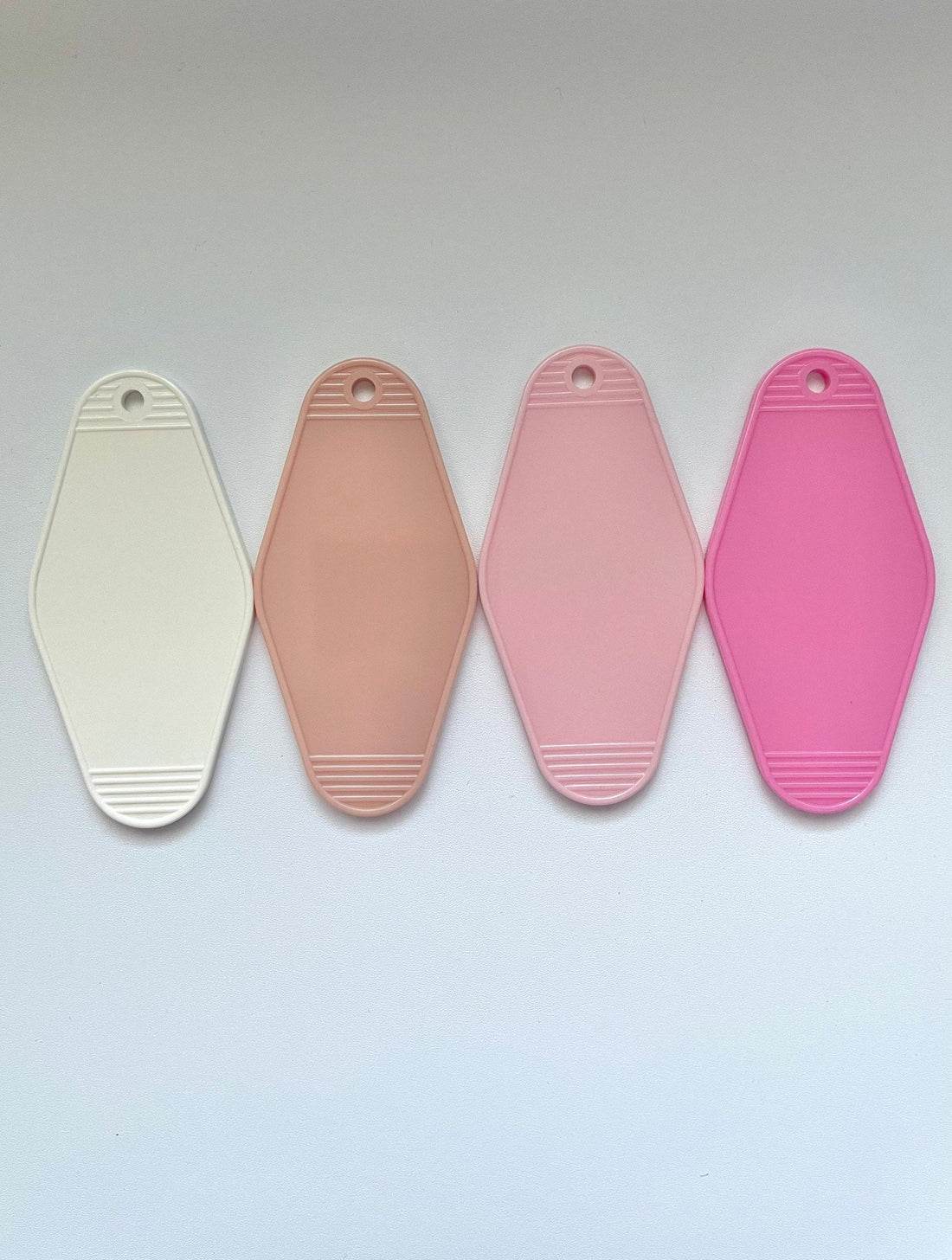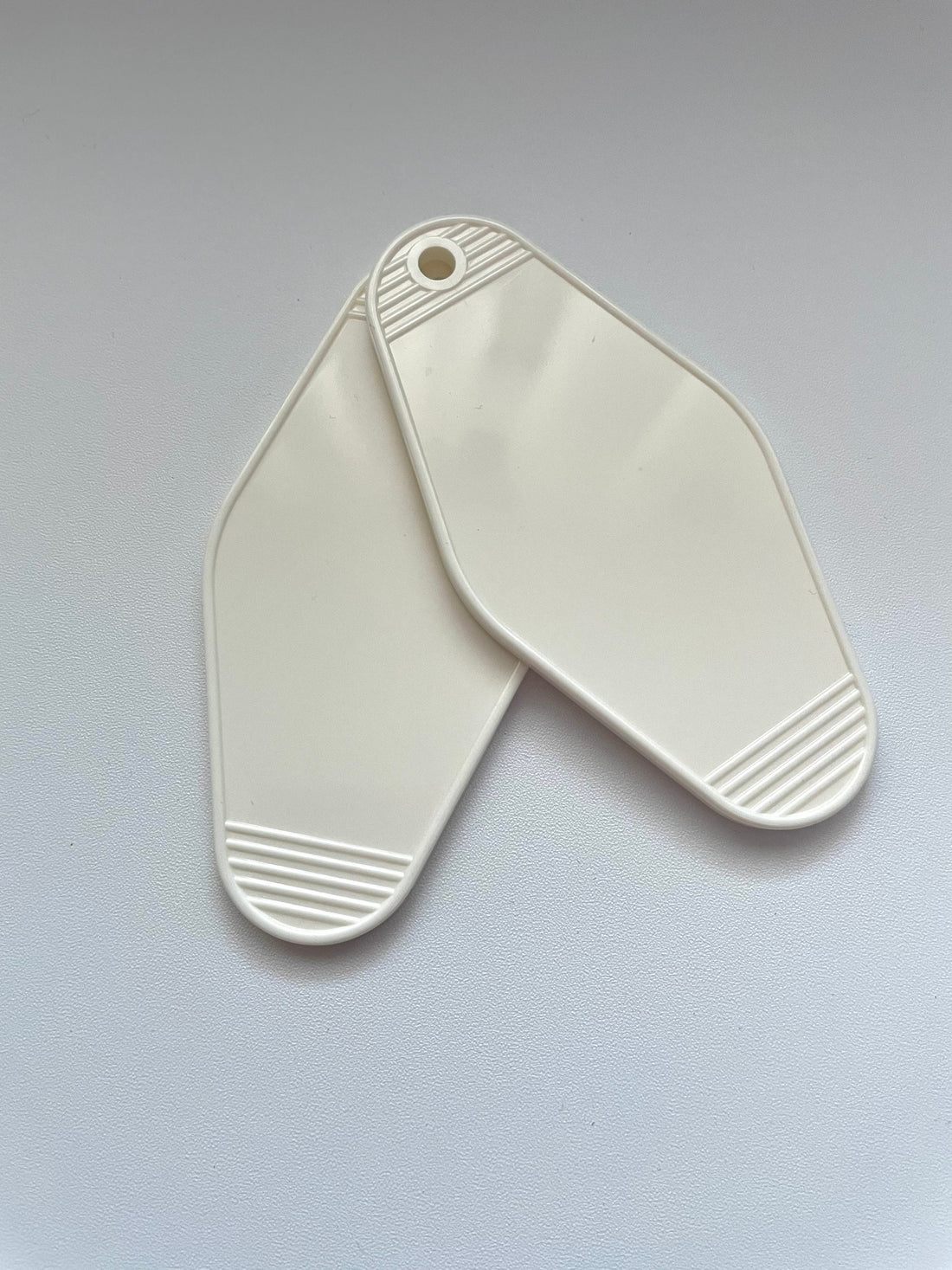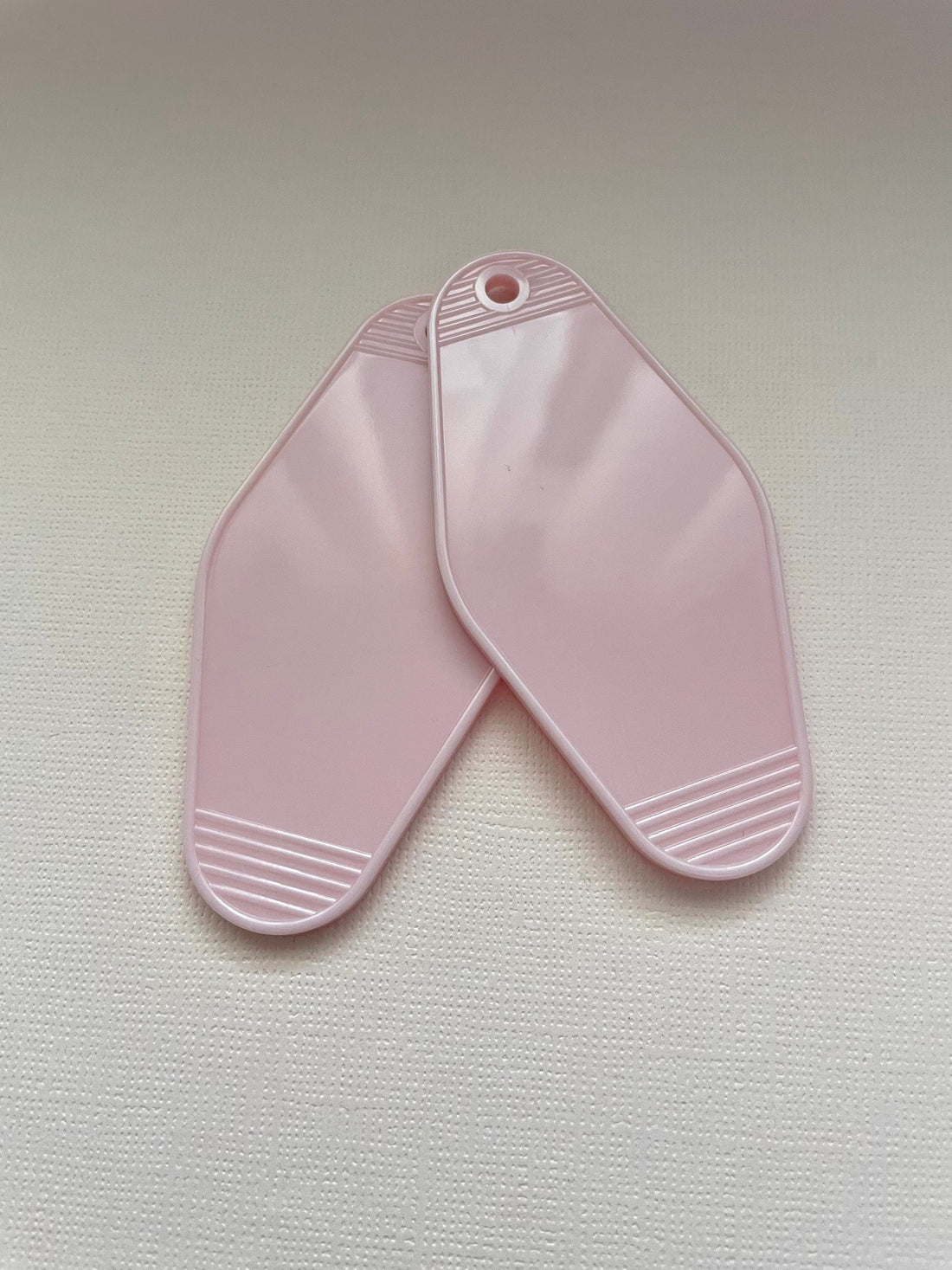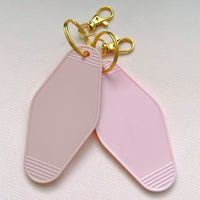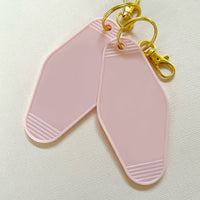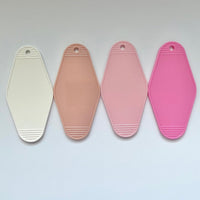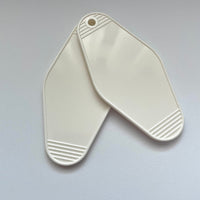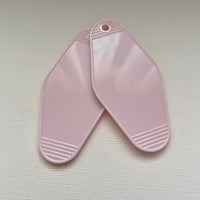 Blank Hotel Keychains | Custom Keychains
Unlock your creative potential with a Blank Motel keychain! Our customizable keychains let you stand out from the rest of the keys in your pocket. Whether you're an artist, a designer, or a maker, let your personality shine, and create your own personalized keychain you'll always keep track of. It's the key to unlocking your imagination!
Blank vintage motel keychains where you can create custom designs with vinyl or leave them as blanks. It can be accessorized with your keys, backpack, or purse
Choose from four different color options:
– Pretty Light Pink
– Blush Beige
– Bright Barbie Pink
– All White
Bulk order keychains start at a minimum of 5 per color and come in increments of 5. Our plan is to add more quantities in the future. So if you don't see the amount you're looking for we will increase this with demand. (Stay up to date by following us on Instagram @jasmithdesigns)
Details:
• Hard Plastic Keychain
• Size: 1.8in(w) x 3in(h)
• Hardware is included, gold keyring
**Colors may differ in person than on the screen**
If you have special requests for larger quantities please message us and we can start a pre-order!
Some of our keychains are coated with a protective glossy layer to protect it from wear and tear when used with your keys, purses, backpacks, bags or anything else you want to add it to.
Email us at help@jasmithdesigns.com