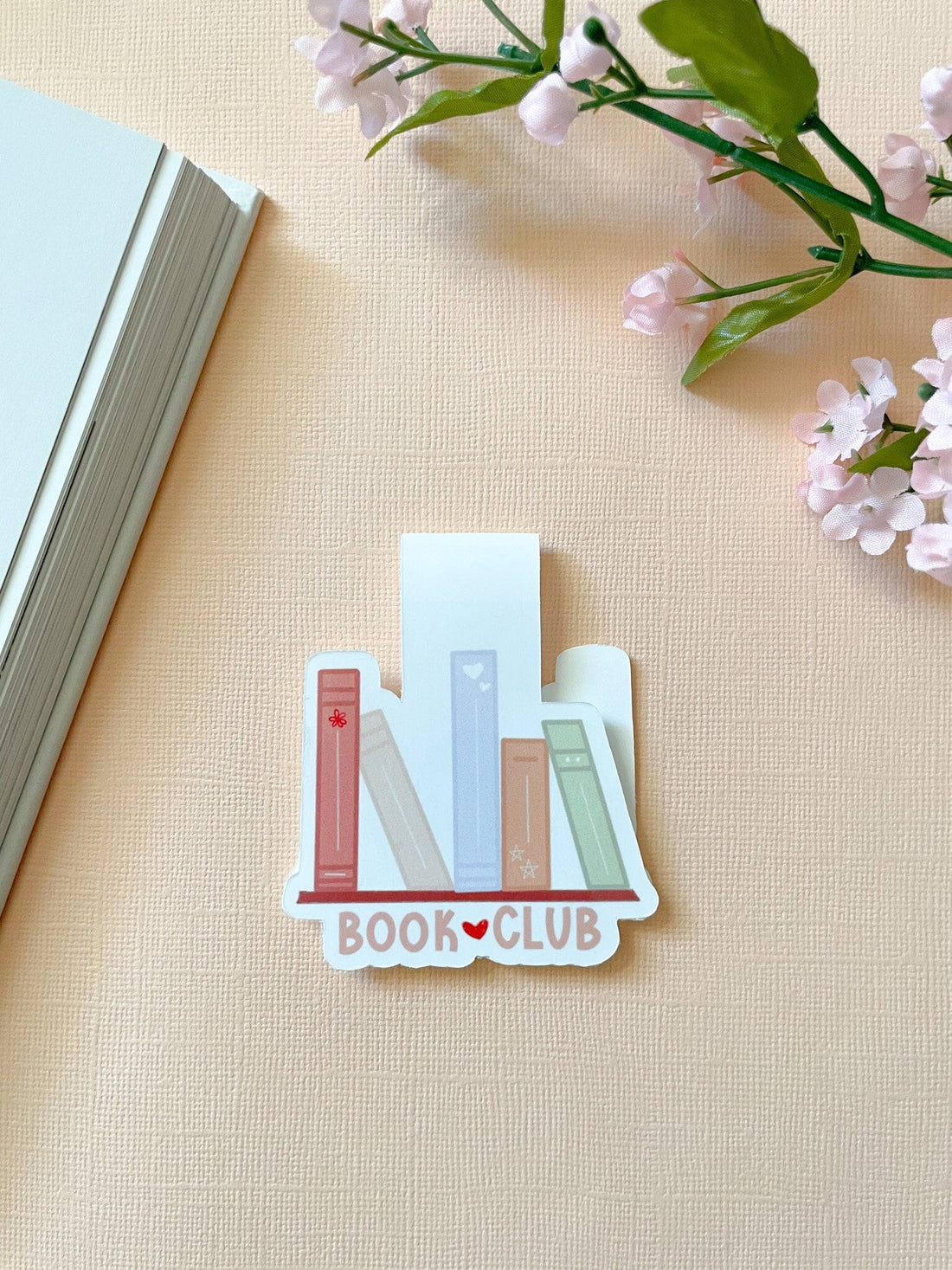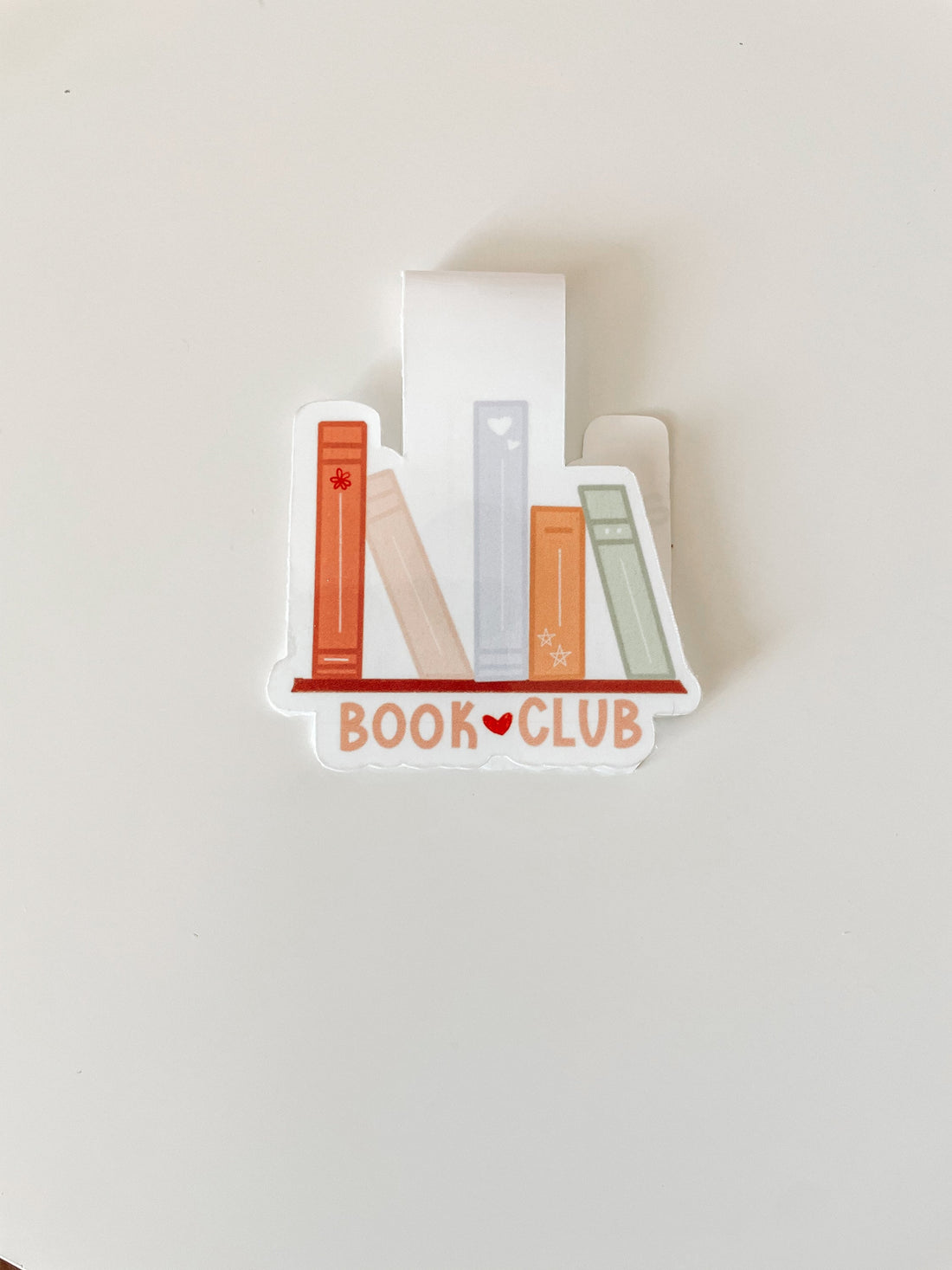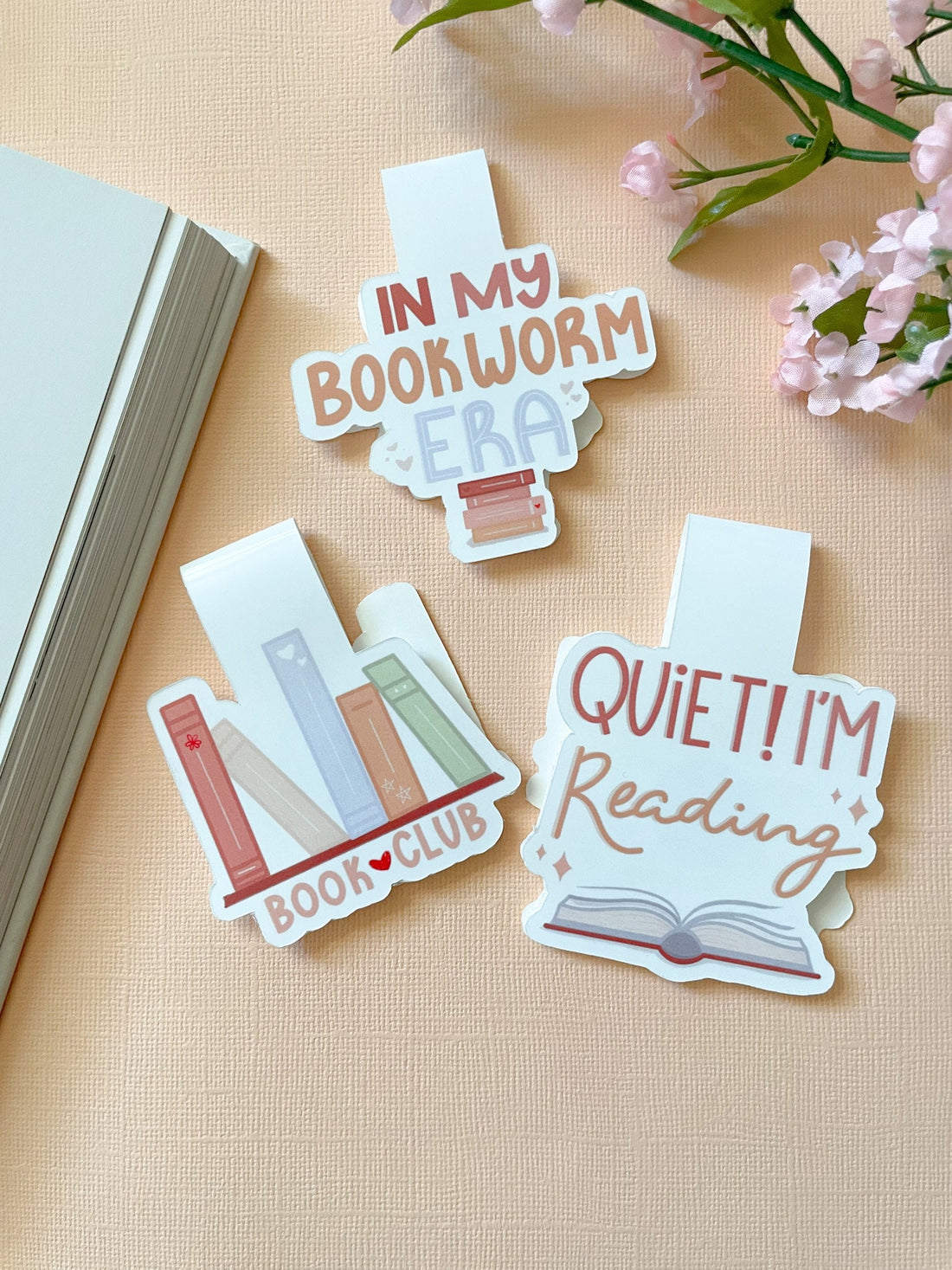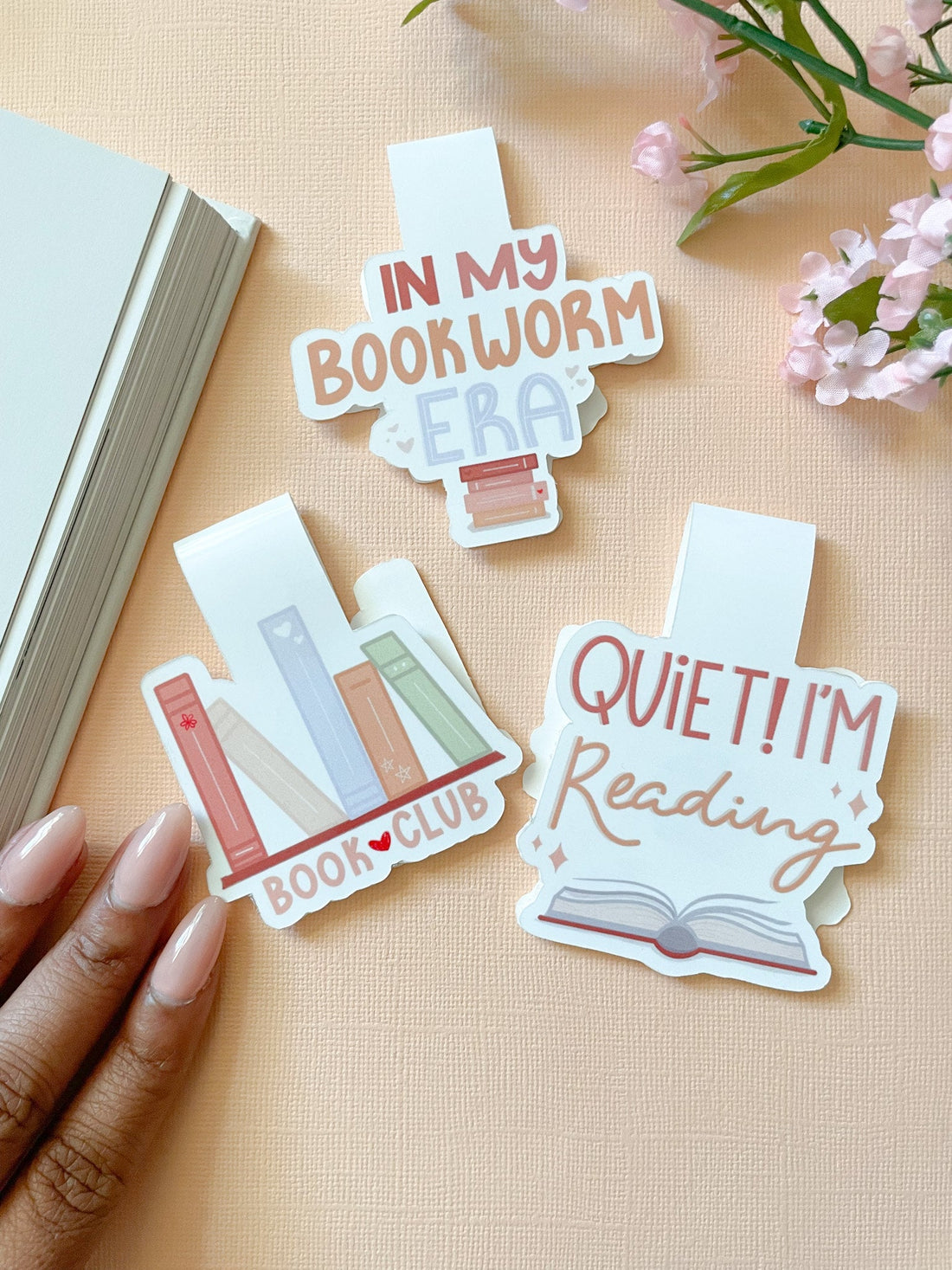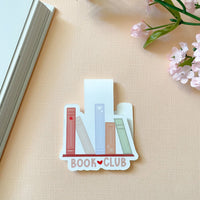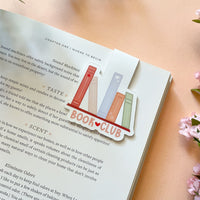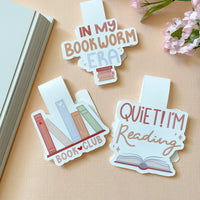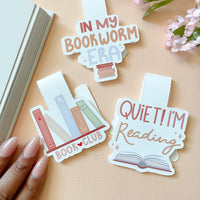 Book Club Magnetic Bookmark
To all the book lovers out there, does this speak to you? Simply improve the look of your book and be proud to be a book nerd with this magnetic bookmark. The book club isn't going anywhere. Clip it over a page and it connects in the back. Not strong enough to rip your pages.
Design is hand lettered and originally illustrated in our Studio.
Details:
Size: 2.5in (w) x 2in (h) folded
Material: Photo Luster Paper with Glossy Laminate for extra protection
Handmade Item
Magnetic bookmarks are not just for reading or planning! They are also great for: bookish gifts, party and wedding favors, textbooks for studying, or recipe holders! Overall great stationery.
Don't forget to check out our other bookmark styles or variations: jasmithdesigns.com
*Colors may appear different on screen than in person*
Email us at help@jasmithdesigns.com