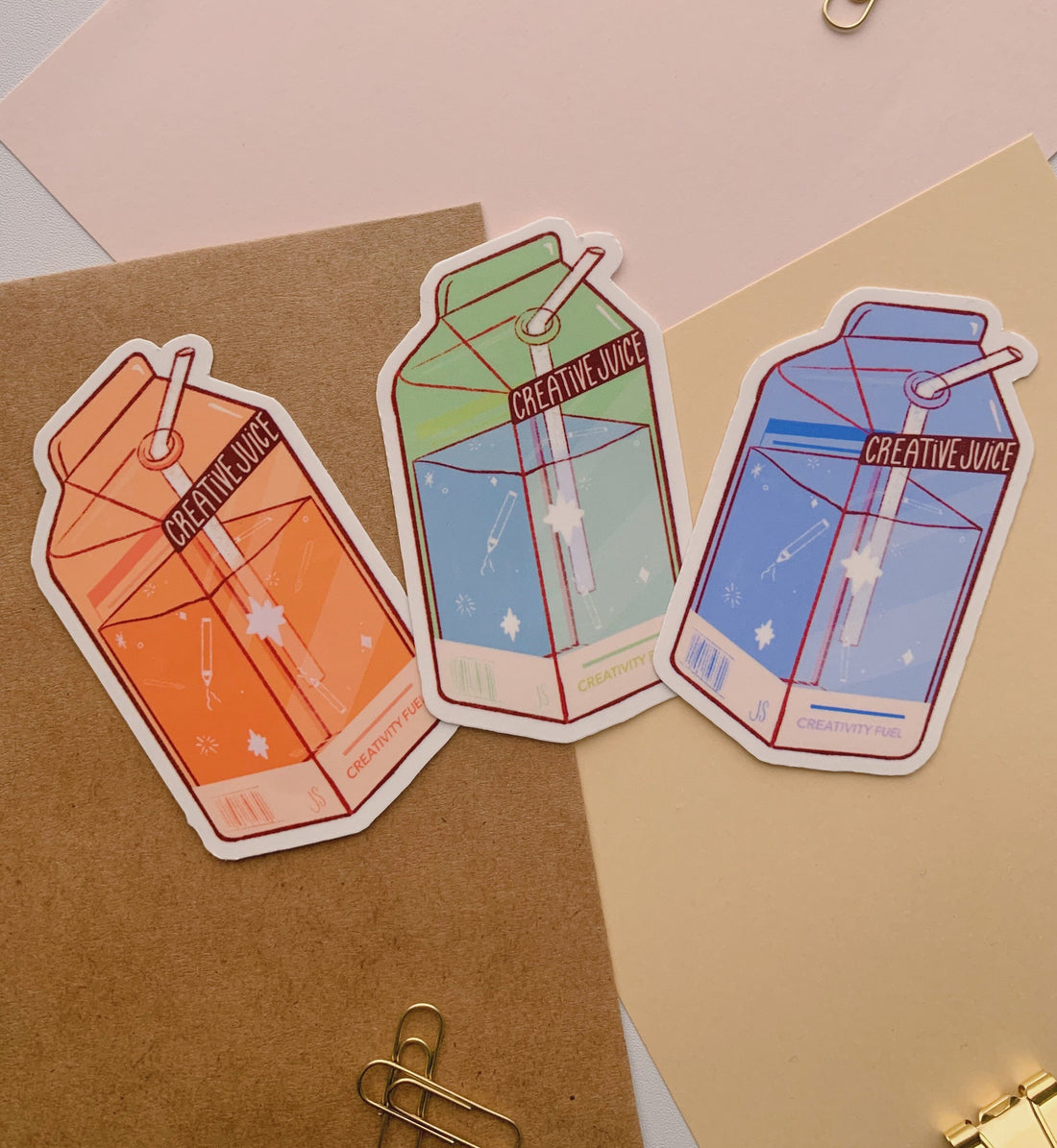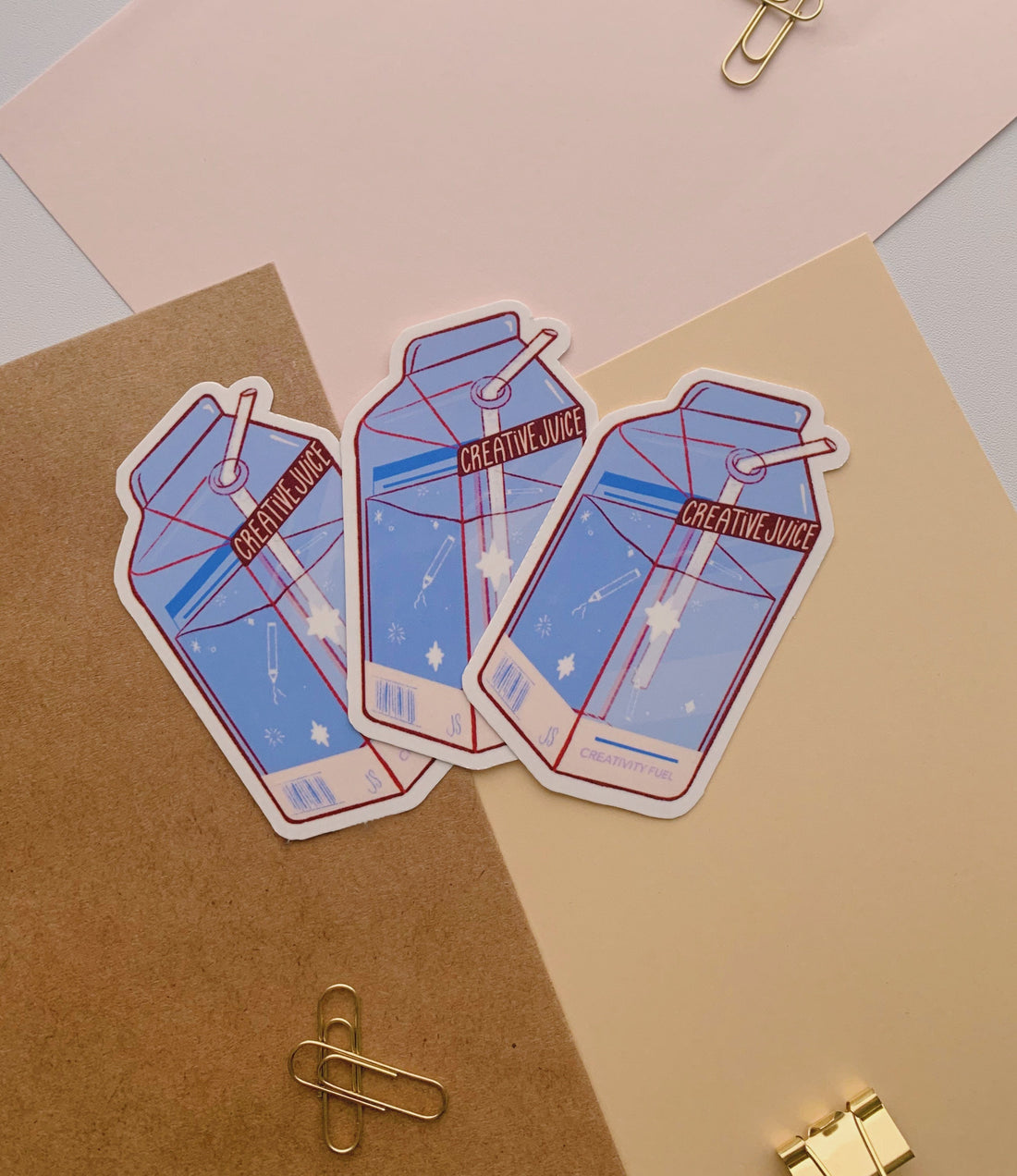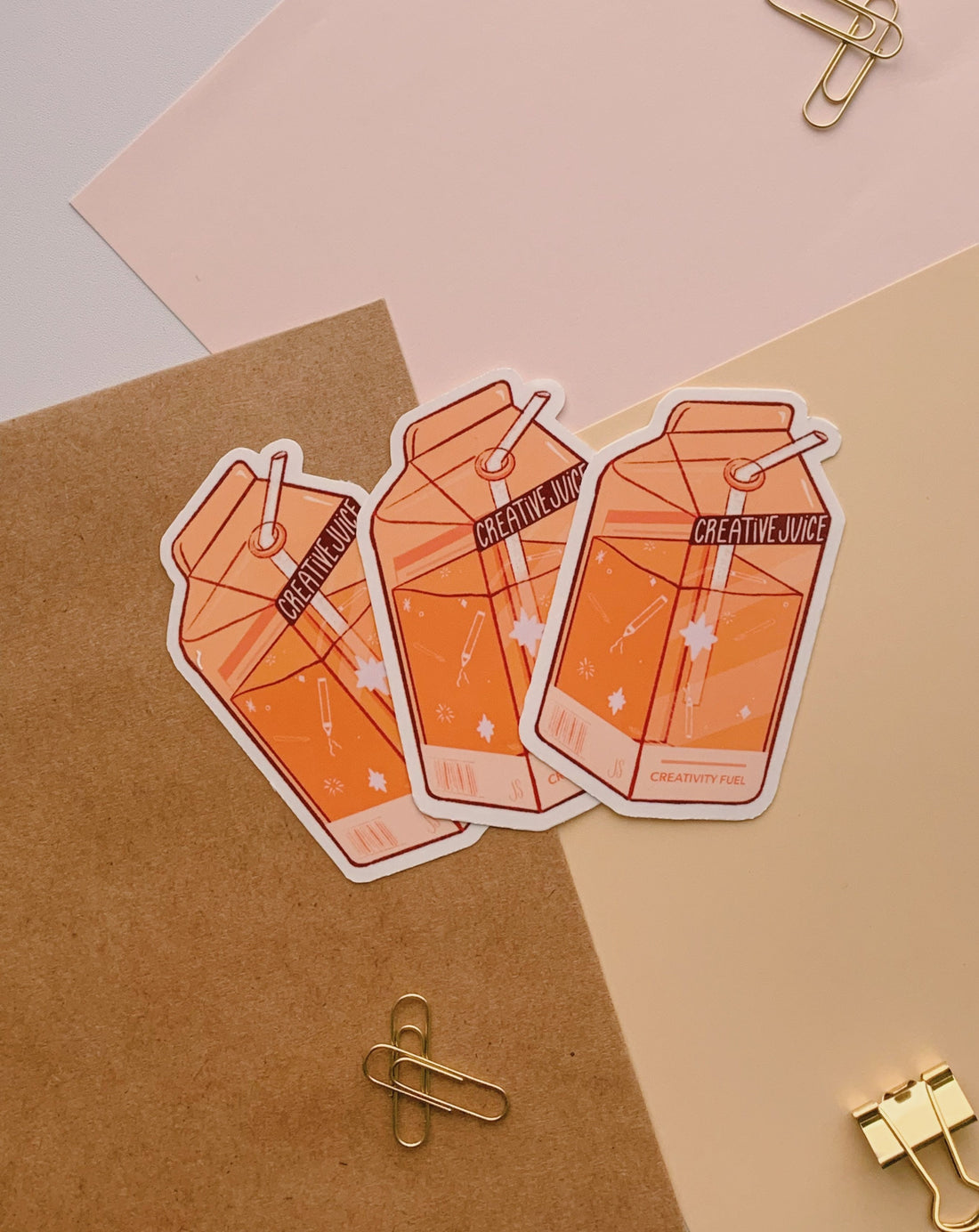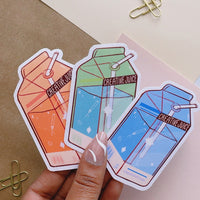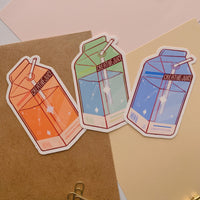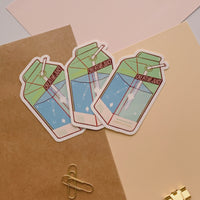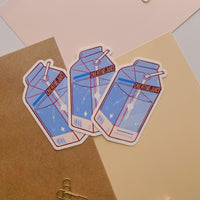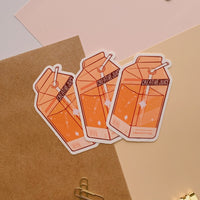 Creative Juice Vinyl Sticker
Quench your creative thirst with our Creative Juice Sticker! Whether you're stuck in a creative rut or just plain thirsty for a spark of inspiration, this glossy sticker will get your creative juices flowing! Perfect for both children and adults, this sticker is a fun, humorous reminder that creativity is always within reach!
Enjoy some Creative Juice with this brightly printed glossy sticker. Comes in 3 different colors or is sold in a sticker pack. 
Great for those artists who are needing a boost of creativity.
Details:
Size: 1.5(w) in x 2.85(h) in
Glossy Finish, Vinyl Sticker
Made from high-quality vinyl and printed with vibrant colors
Stickers apply best on dry surfaces like laptops, journals, and waterbottles.
Stickers are Waterproof and UV protected.
Email us at help@jasmithdesigns.com
Sticker Packs
Check out some of our sticker packs. Packs are great for saving money, plus they make great gifts.
Shop Now