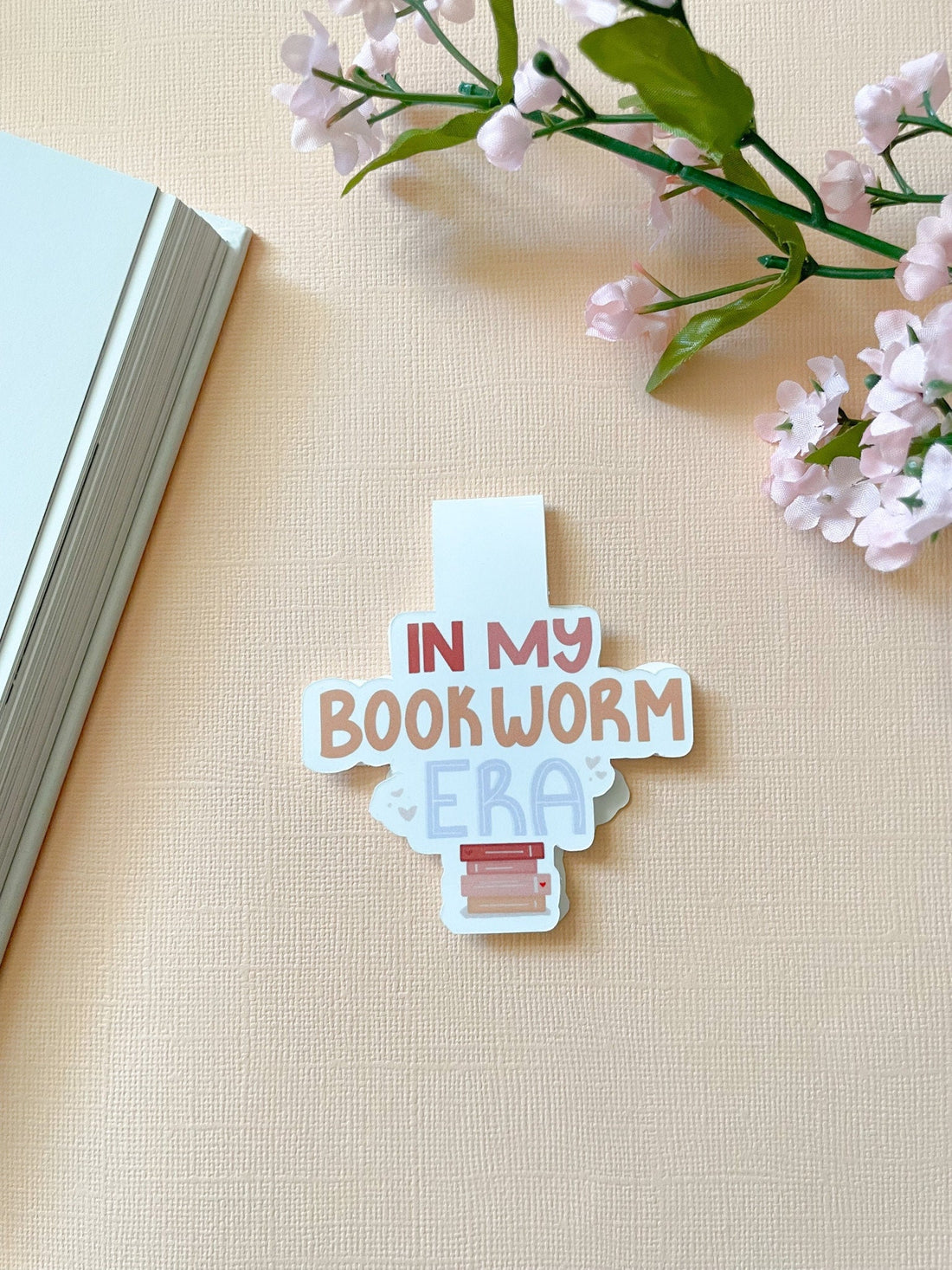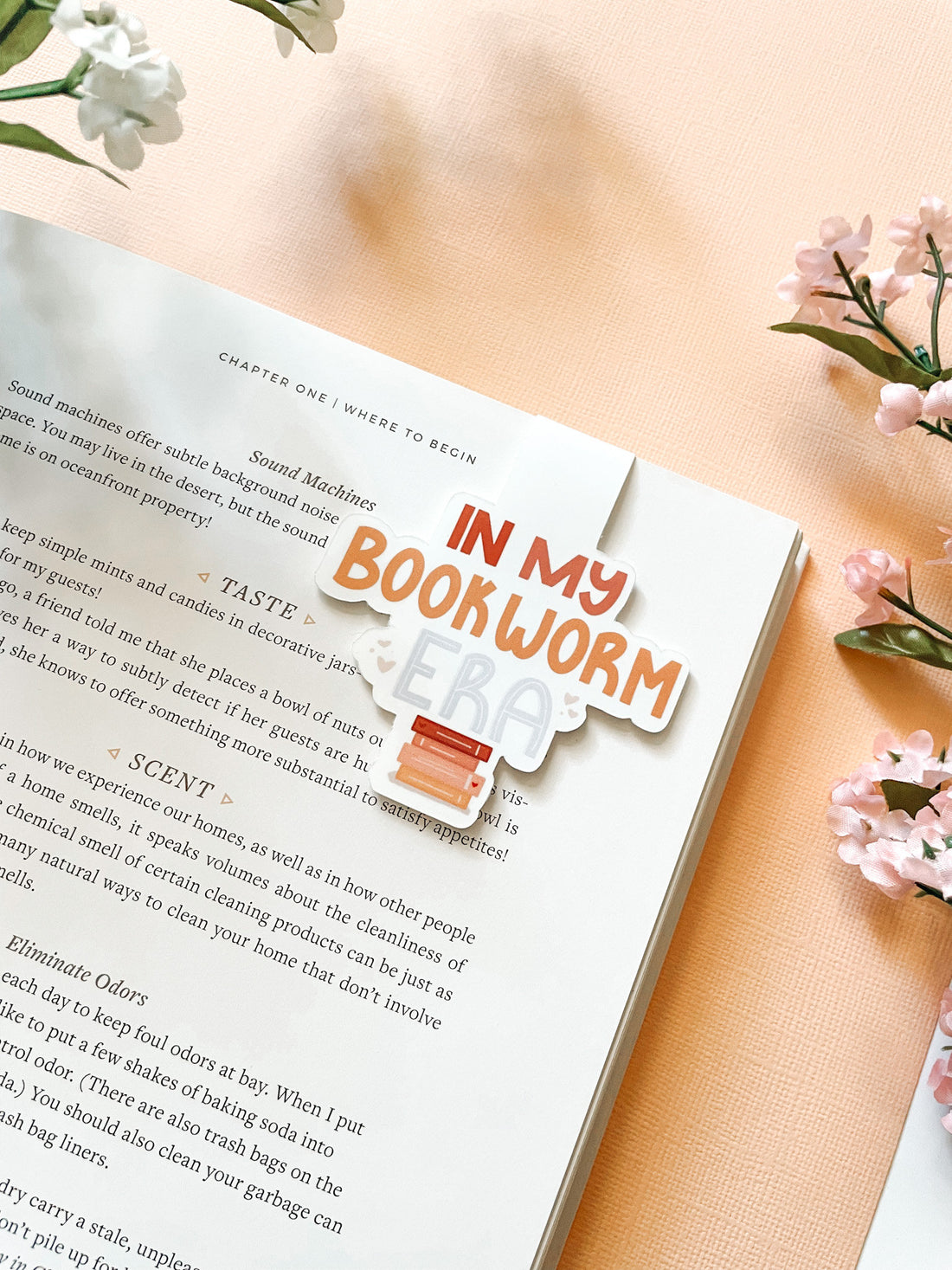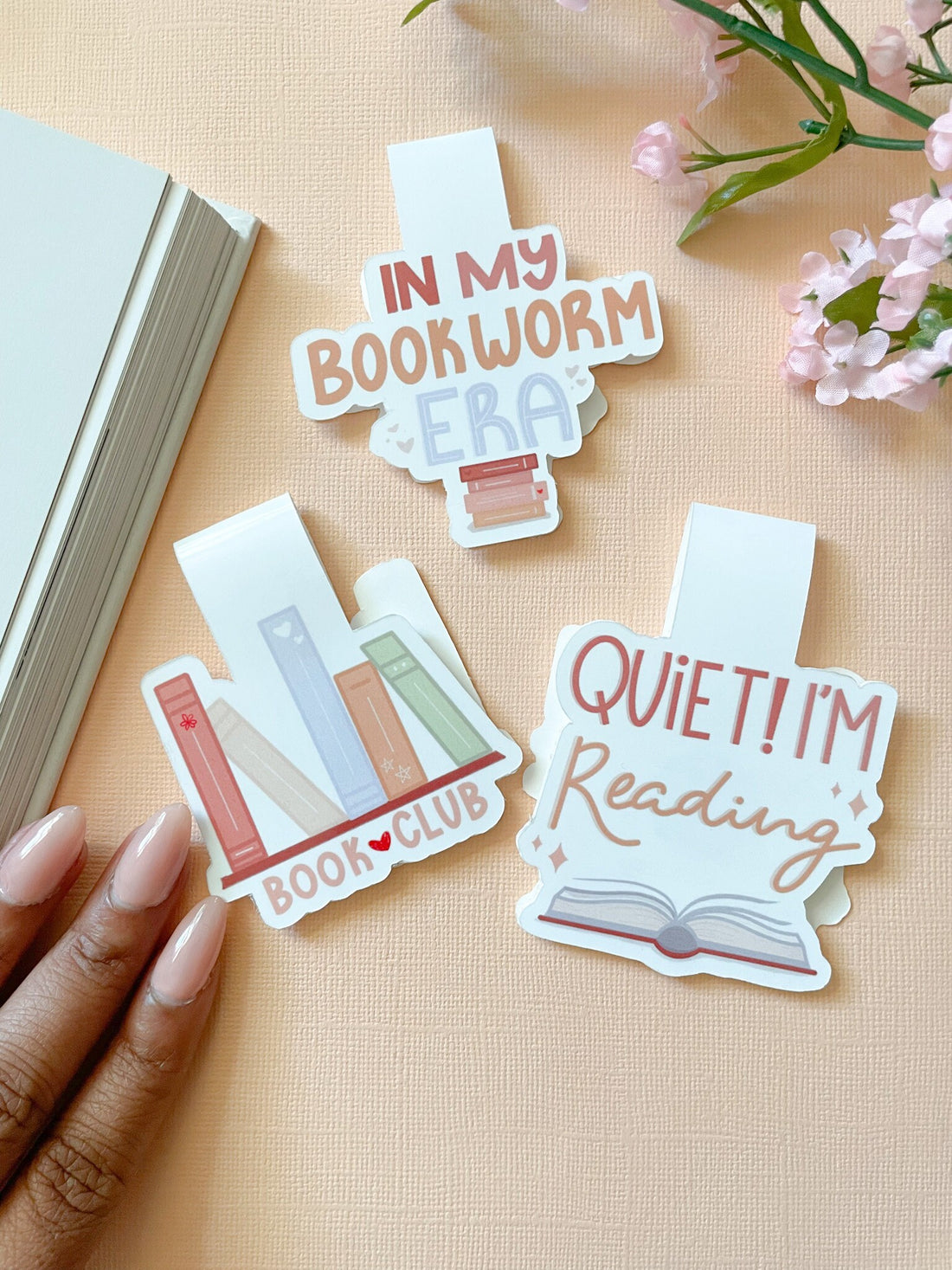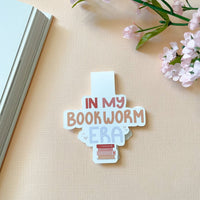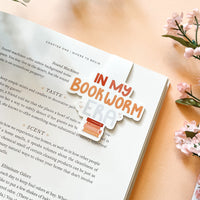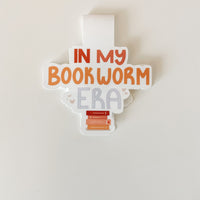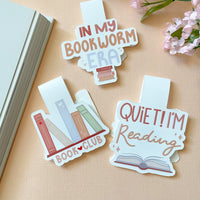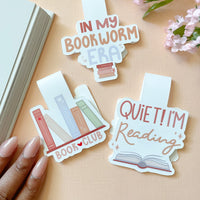 In My Bookworm Era Magnetic Bookmark
Do you love getting lost in a good book but hate losing your place? You just got into your book reading era or starting it up again. Might as well make it clear this book lovers magnetic bookmark. A nod to Taylor Swift and her Era's Tour. Clip this over a page and it connects in the back. Not strong enough to rip your pages.
Design is hand lettered and originally illustrated in our Studio.
Details:
Size: 2.75in x 2.35in folded
Material: Photo Luster Paper with Glossy Laminate for extra protection
Handmade Item
Magnetic bookmarks are not just for reading or planning! They are also great for: bookish gifts, party and wedding favors, textbooks for studying, or recipe holders!Overall great stationery
Don't forget to check out our other bookmark styles or variations: jasmithdesigns.com
*Colors may appear different on screen than in person*
Email us at help@jasmithdesigns.com