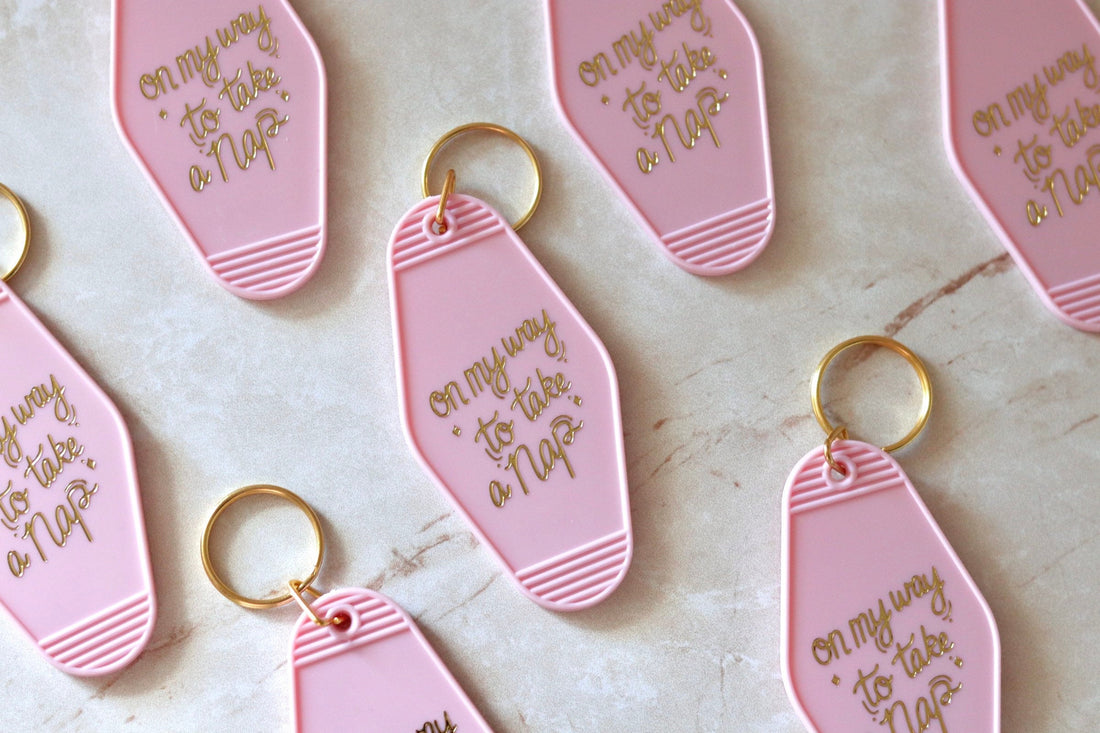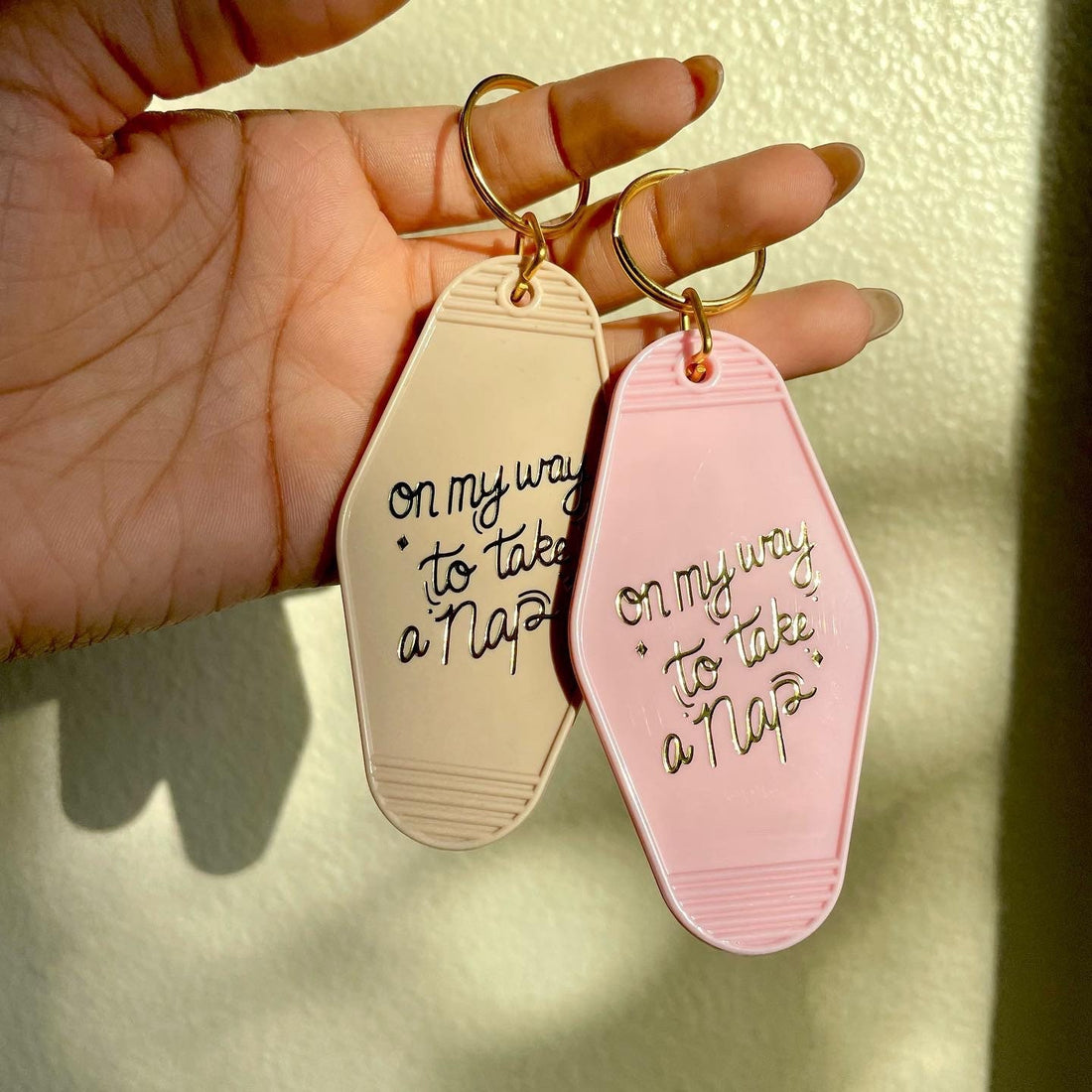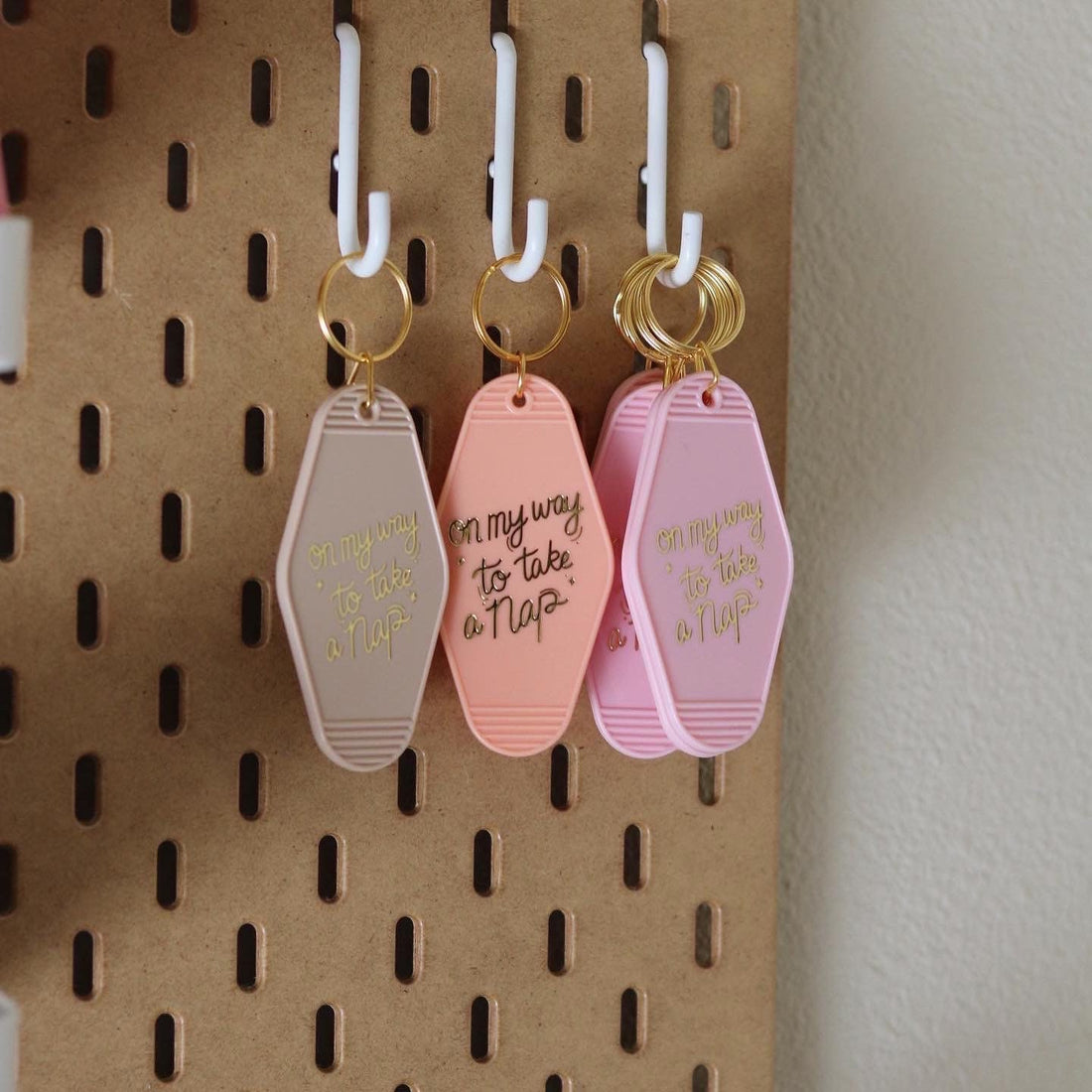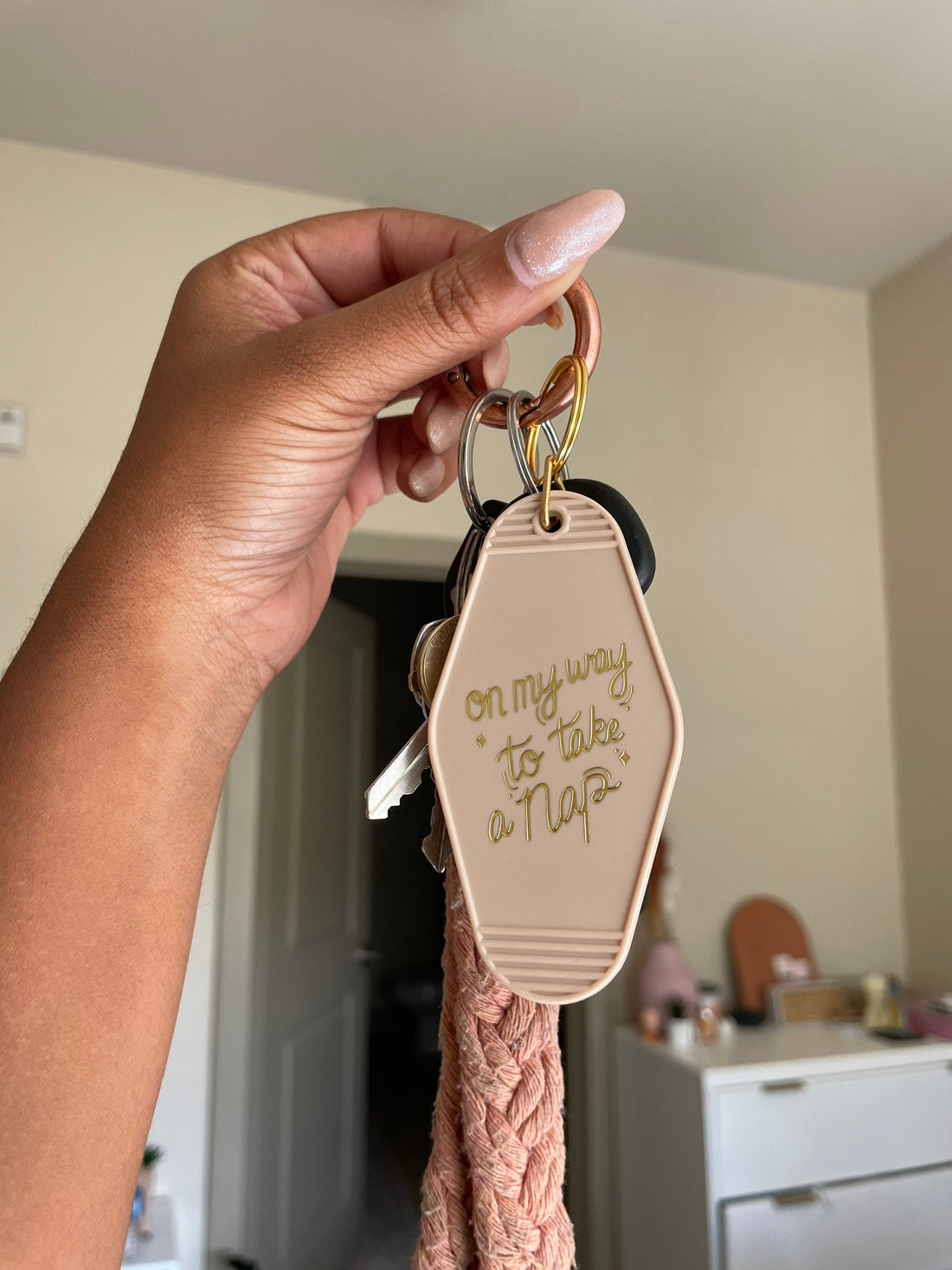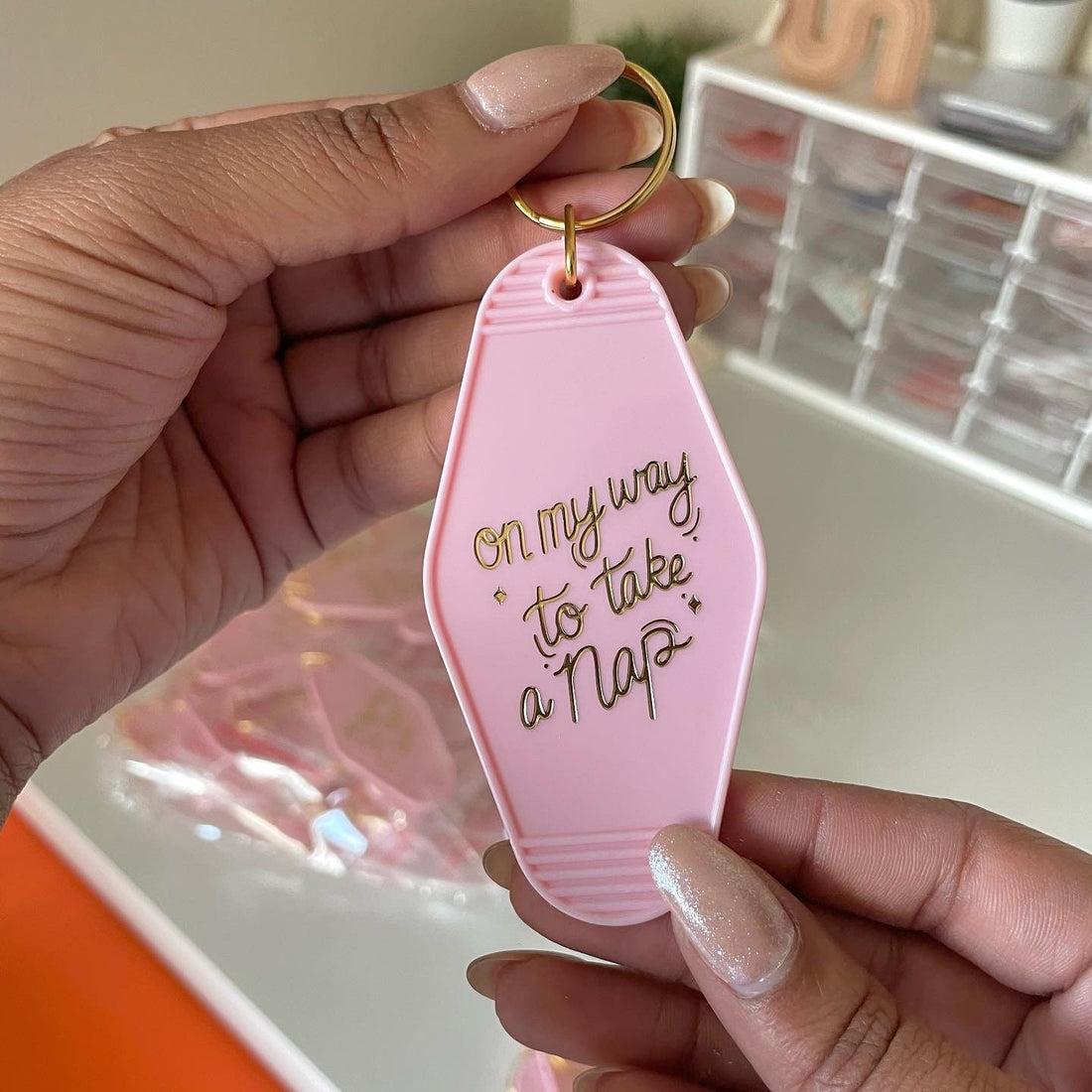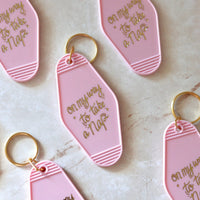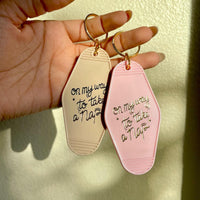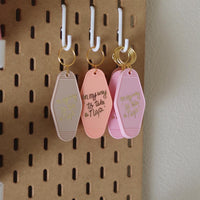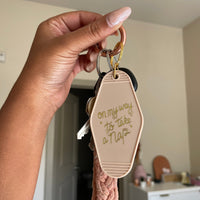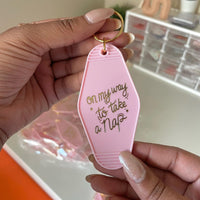 On my way to take a Nap Motel Keychain | Motel Keychains, Vintage Keychain | Retro, Keychains, Keychain idea
Motel Keychain | On my way to take a Nap
This fun motel keychain will have nap lovers in a frenzy with this! Simply add it to your keys or backpack for a great new addition. It makes a wonderful gift for that special someone, sibling, or friend.
Hand lettered design that has gold engraving within the keychain.
Details:
• One Hard Plastic Keychain
• Color Options: Beige or Light Pink
• Size: 1.8in(w) x 3in(h)
• *ONE SIDED DESIGN. NO BACK SIDE*
Shipping:
Domestic-FREE
International Shipping- Calculated at checkout
Your order will come in a tightly packaged orange bubble mailer.
Email us at help@jasmithdesigns.com