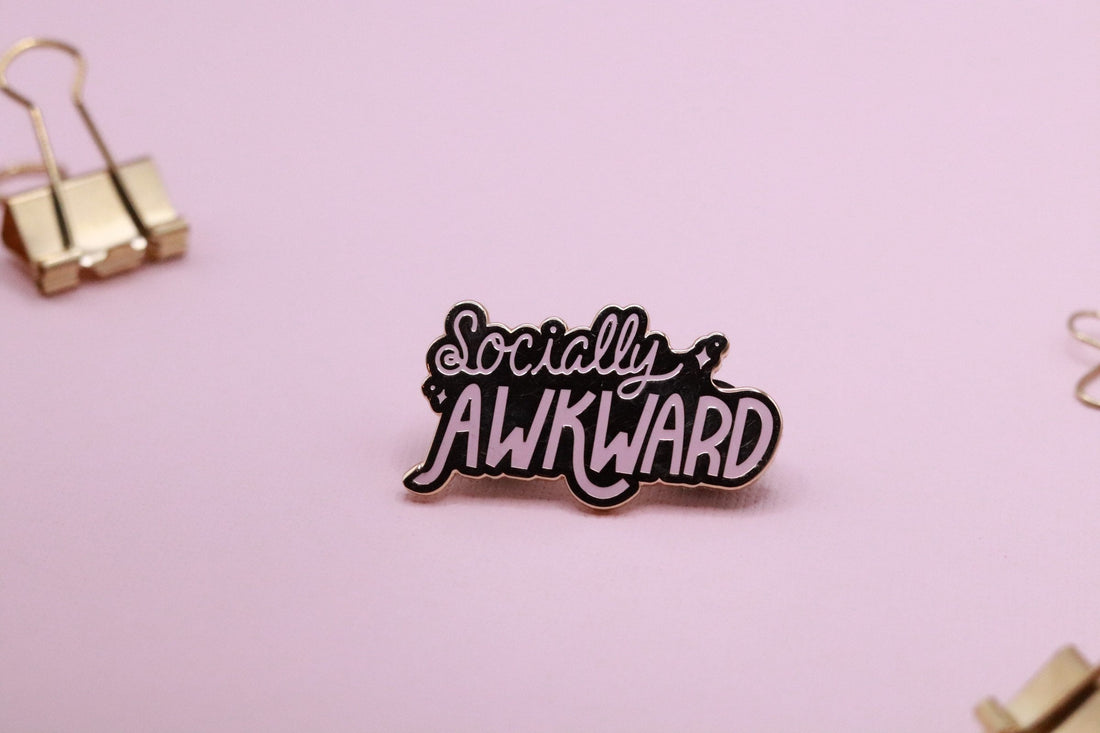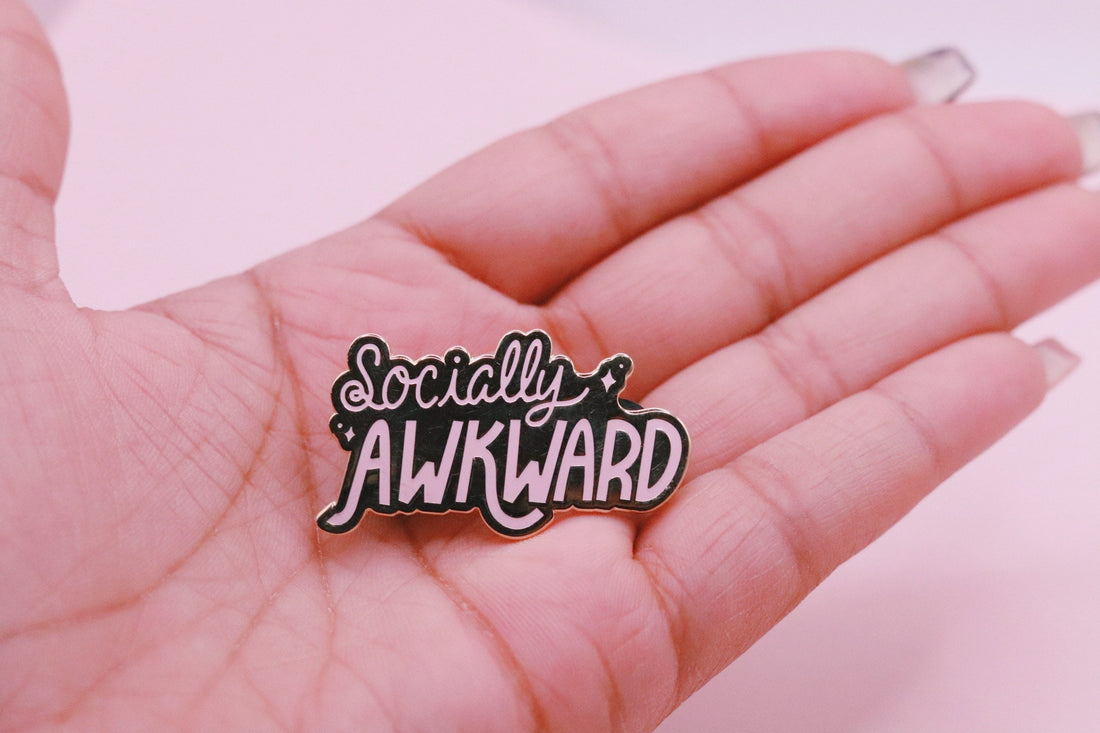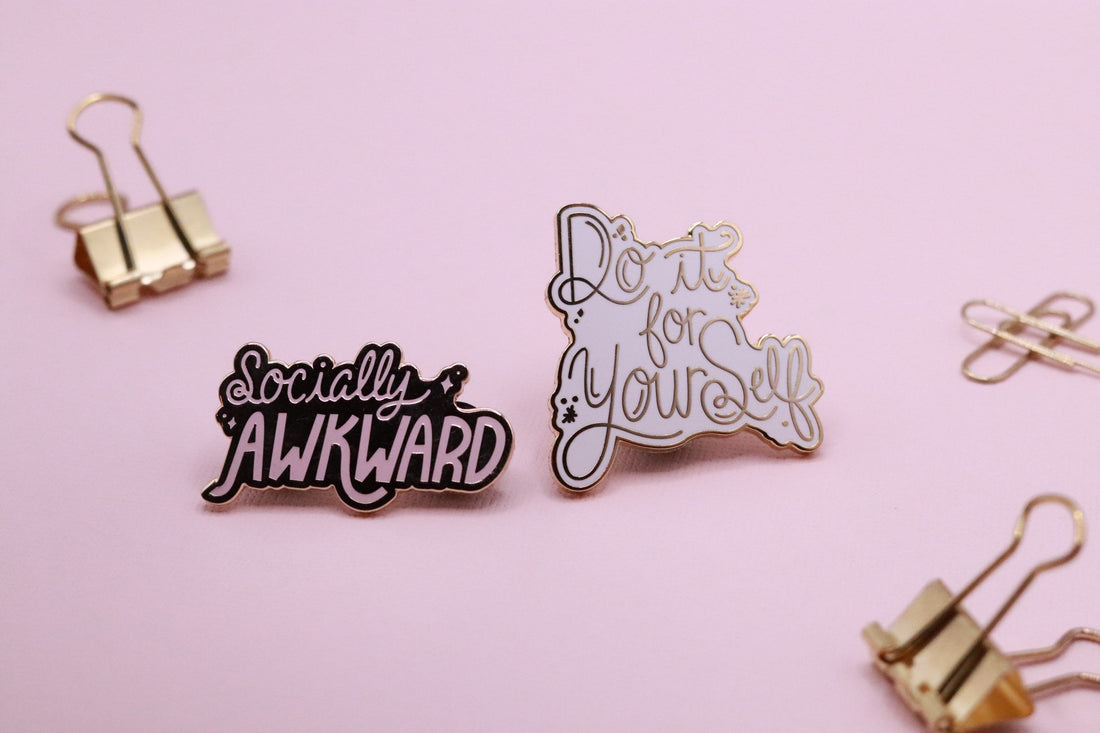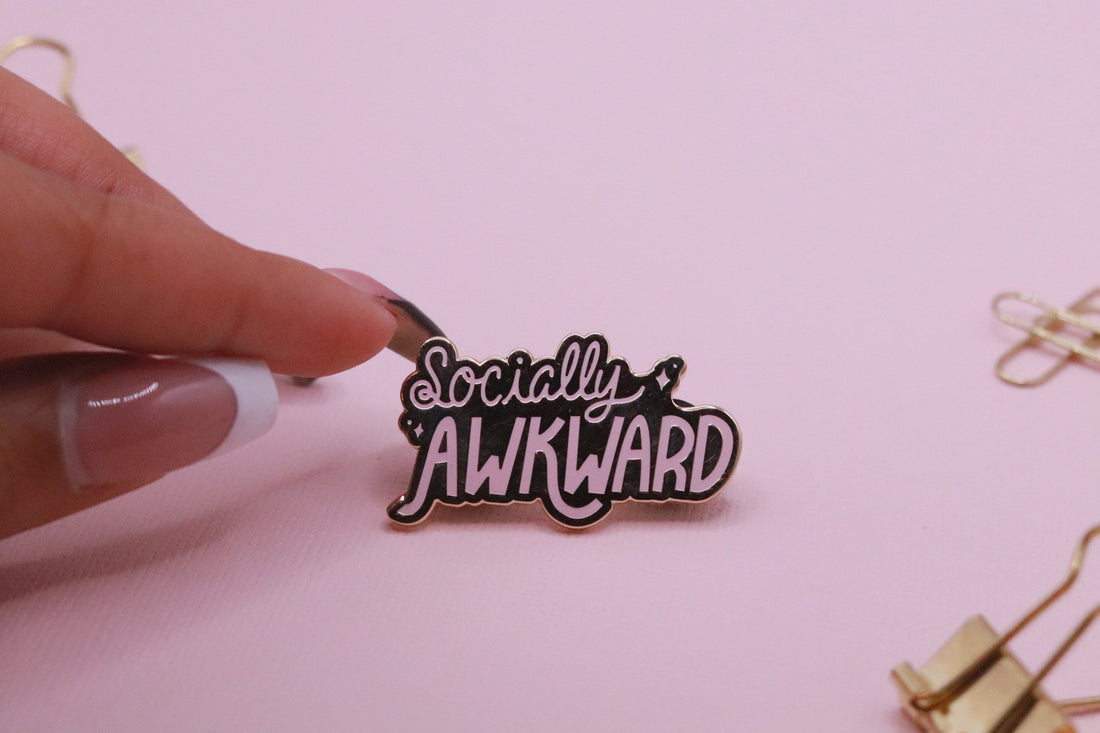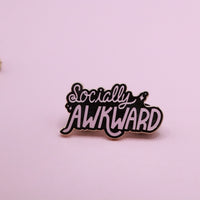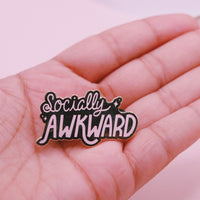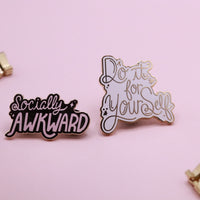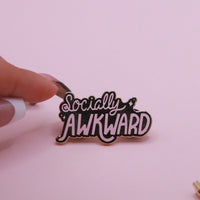 Socially Awkward Gold Enamel Pin
Try our Socially Awkward Gold Enamel Pin, the perfect statement piece for those of us who don't quite fit in. Add some cute pizzazz with this gold-plated pin that makes it known: you're one of a kind!
Add this to your pin collection and is great for backpacks, purses, jackets, and more. Made with light pink lettered and gold enamel. Hand drawn illustrated design.

Details:
Width: 1.2in x Height: 1in
Hard Gold Enamel Pin
Gold and Pink

Includes two black rubber clasps. Do handle it with care, and clean it with rubbing alcohol to keep it free from dirt.
We offer rubber backings for our pins, but there are times when these are not suitable for some. Please leave a note in the order section of your cart to ask for metal clasps instead!
Email us at help@jasmithdesigns.com