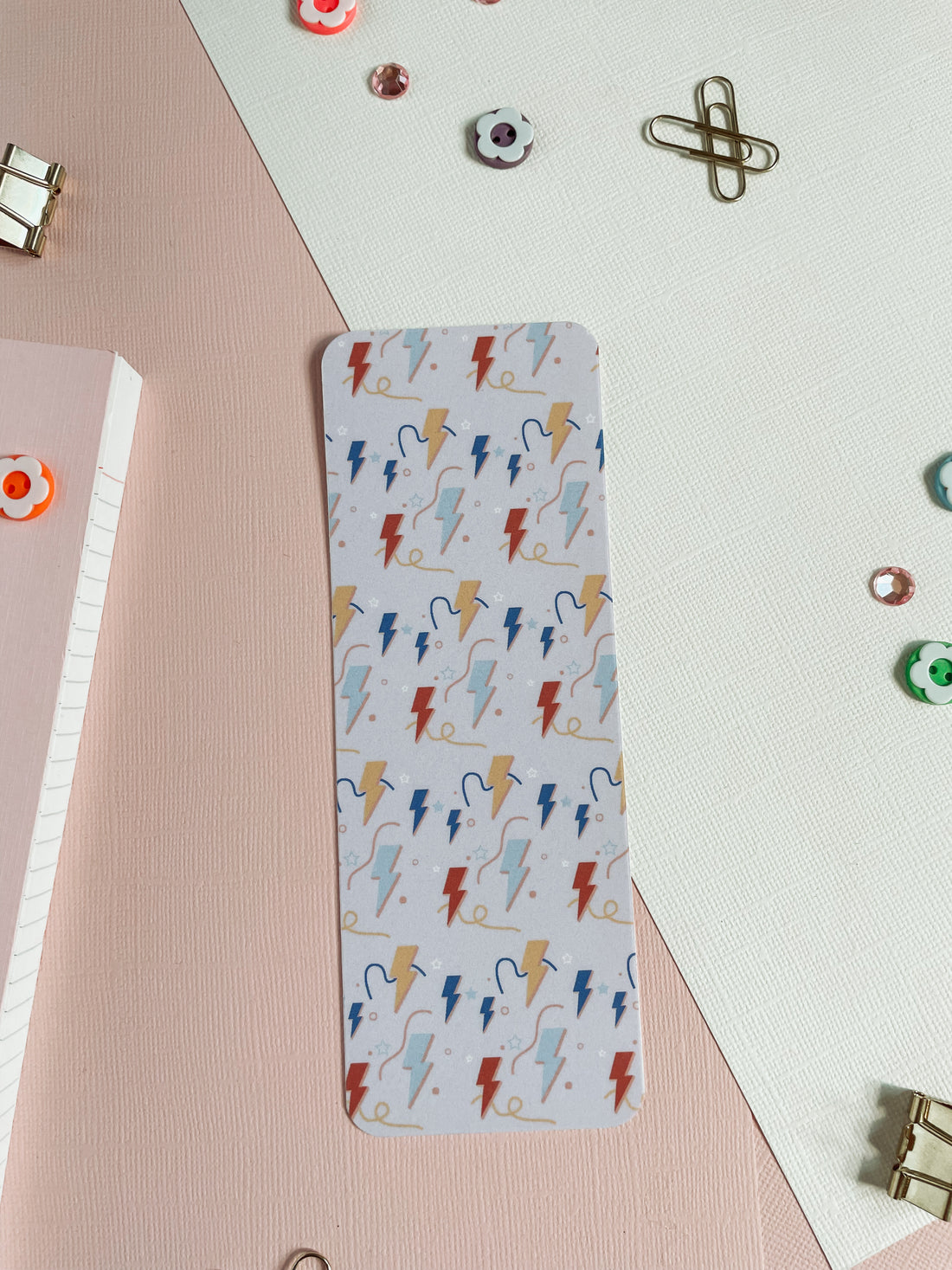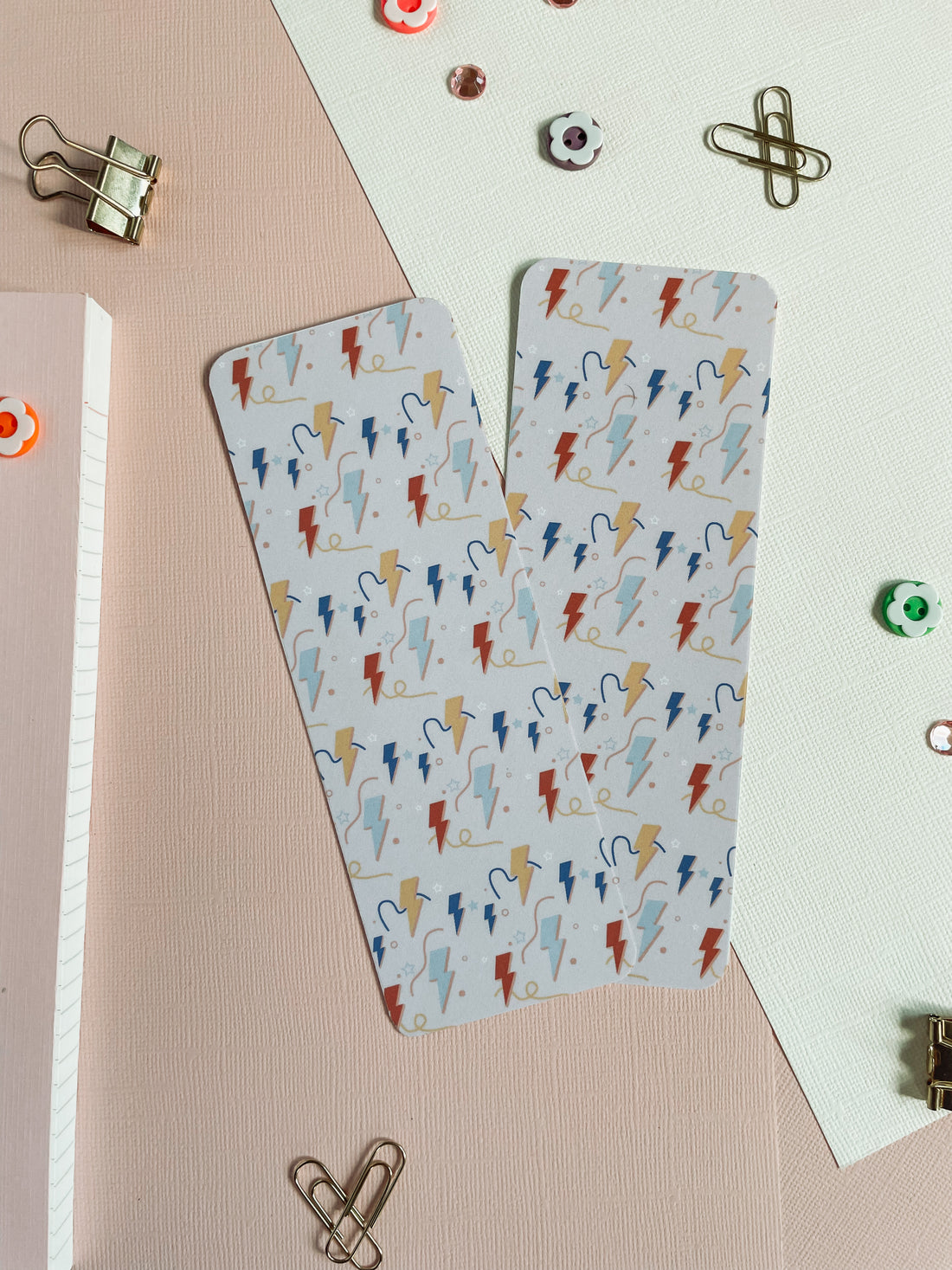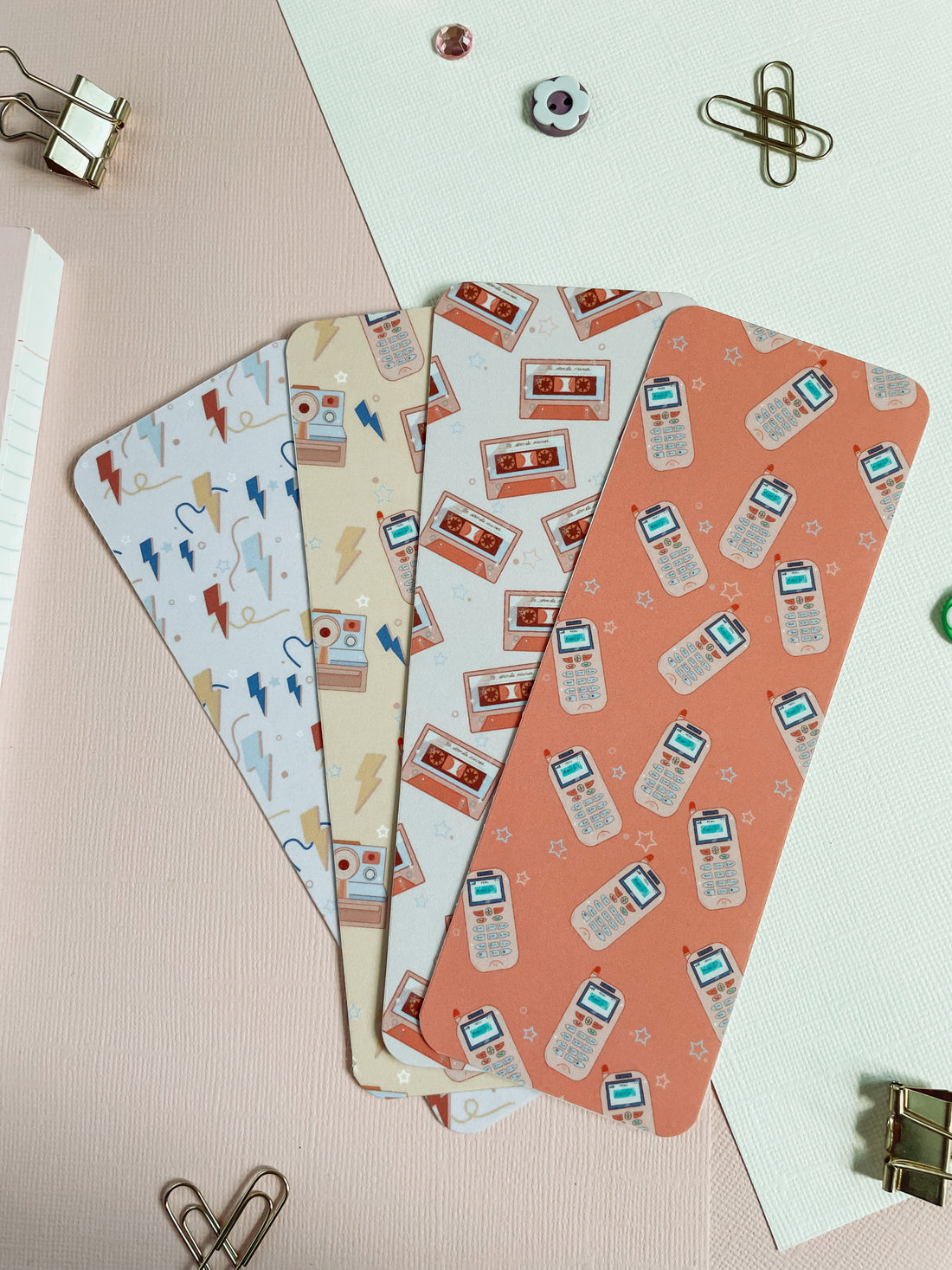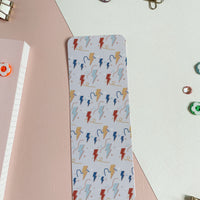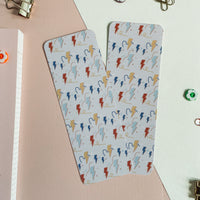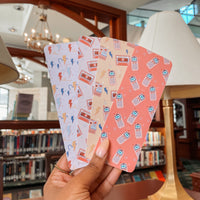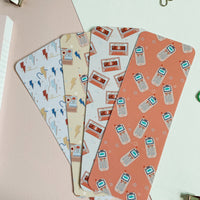 90s Lightning Bolts Bookmark
Tired of losing your place in the book? Get ready to flash back to the 90s with this cute Lightning Bolts Bookmark! Perfect for adding a touch of nostalgia and ensuring you don't "shockingly" lose your page. And you don't even need to worry about carrying a giant boombox!
Details:
Size: 2.25(w) in x 6(h) in
Glossy UV Coated Finish 
Double Sided design
14pt thick bookmark

Each bookmark is coated with a glossy finish but is not laminated. It is made with thick 14pt paper. Please handle with care.
Email us at help@jasmithdesigns.com